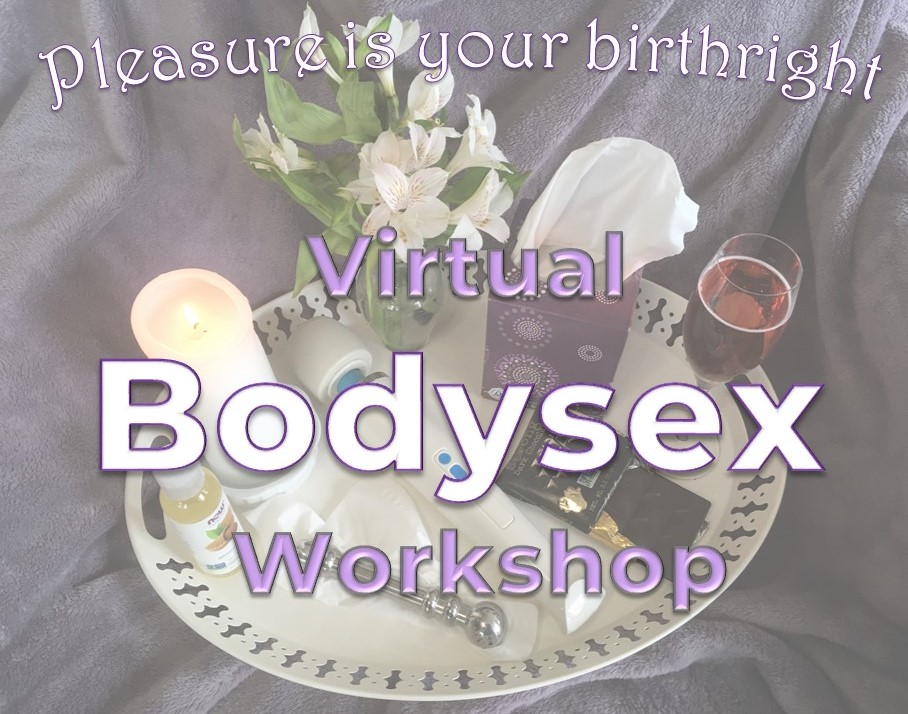 Course Content
Click on each session link below to find videos, notes,
activity descriptions and more related to topics covered.
This content is for course participants only. 
Enter the password given via email for access
Click on lesson below
Session One
Introductions and Setting the Stage for Pleasure
Explore your fantasies and what turns you on – music, erotica, sensual bath . . . ?
Session Two
Vulva Diversity, Pleasure Anatomy, and Genital Show and Tell
On your own: Look at your vulva in a mirror and describe what you see.

Session Three
Breath, Touch, Penetration, and Vulva Massage
Explore what kind of touch feels good, remember to breath, and use those PC muscles

Session Four
Masturbation Techniques and Self-Pleasure
Explore different ways to masturbate and discover what you like best

Session Five
Final Share, Questions, and Erotic Recess Option
After you've completed the workshop, you'll be invited to attend Laura's online Erotic Recess with other Bodysex women and leaders.